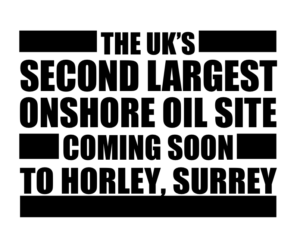 Horse Hill, near Horley, could be the UK's second largest onshore oil site.
A company called Horse Hill Developments Ltd is testing oil flows and has applied for planning permission for five new wells, one to dispose of contaminated waste water.
They say they could produce more than 500 tonnes of oil a day. For 25 years. 
Surrey County Council's Planning Committee is due to decide on permission on 11 September.
If you think turning Horse Hill into an oilfield is a bad idea, you can post your objection on the Council website, or email mwcd@surreycc.gov.uk Make sure to include the reference number SCC 2018/0152 and your name and address
View the plans and have your say here: https://planning.surreycc.gov.uk/planappdisp.aspx?AppNo=SCC+Ref+2018%2f0152
Why does it matter? Read the rest of this entry >>