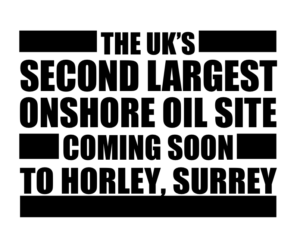 Come along to hear about the threats posed by a massive expansion of oil drilling on our doorsteps – and what we can do to stop it. 
Where: in the grounds of Hookwood Memorial Hall, RH6 0AZ
When: 3pm, Saturday 10 August
Horse Hill, near Hookwood, could be the UK's second largest onshore oil site. A company called Horse Hill Developments Ltd is testing oil flows and has applied for planning permission for five new wells, one to dispose of contaminated waste water.
They say they could produce more than 500 tonnes of oil a day. For 25 years.
This has lots of downsides!  From heavy traffic (plans include a tanker every 20 minutes for 20 years), Air, Water, Noise and Light pollution, to Earthquake risk. And it makes a mockery of Surrey's 'Climate Emergency' declaration – locking us into carbon emissions for years to come.
Come to the picnic to discuss all these things and share ideas. There is a children's playground and lots of space to play.
Bring food and drink to share.
Find out more: contact backoffhh@gmail.com
Planning decision in September
Surrey County Council's Planning Committee is due to decide on permission on 11 September.
If you think turning Horse Hill into an oilfield is a bad idea, you can post your objection on the Council website, or email mwcd@surreycc.gov.uk Make sure to include the reference number SCC 2018/0152 and your name and address
Find out more about how to object