Campaigners from Surrey will be at both events, please join us!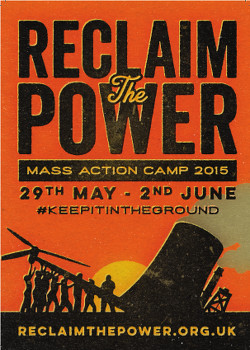 Reclaim the Power –
Oxfordshire, 29 May – 2 June
No Dash for Gas is holding an international weekend of climate action, near Didcot gas-fired power station in Oxfordshire, to take creative direct action against the fossil fuel industry and build the movement for energy democracy.
The weekend includes workshops, training, and a day of mass action against the fossil fuel industry on Monday 1 June.
More details on Reclaim the Power on www.nodashforgas.org.uk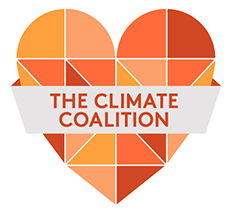 Speak Up For The Love Of…
Westminster, London, 17 June
The Climate Coalition is coordinating a mass lobby of parliament on 17 June. The idea is that 10,000 people will meet with our MPs in the streets around Parliament, all at the same time, and urge them to protect all the things we love that are threatened by climate change.
The event will have a festival feel, with music, entertainers and art installations and aims to engage a wide cross section of people through the Coalition's 100 member organisations.
More details on Speak Up for the Love of on the Friends of the Earth website