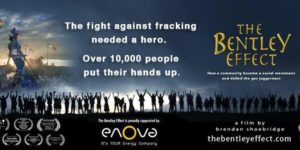 As the oil drillers ramp up their aspirations to turn Horse Hill in Surrey into the second largest oil production site in the UK, get some inspiration from the fight against fracking in Australia.
This powerful documentary tells the tale of a community that stood together – and saw off the gas industry.
Come and see it at one of two screenings:
Friday 1 February, 6.30pm, at Hookwood Memorial Hall
Withey Meadows, Horley RH6 0AZ
This screening is hosted by Keith Taylor MEP, who will take questions at a short Q&A session after the screening.
It's free, but all places must be pre-booked. Find out more and book your place
Monday 18 February, 6.30pm, at Newdigate Village Hall 
Kingsland, Newdigate, RH5 5DB
Also free – just turn up.Come and see it at one of two upcoming screenings: